Two Centuries in Two Days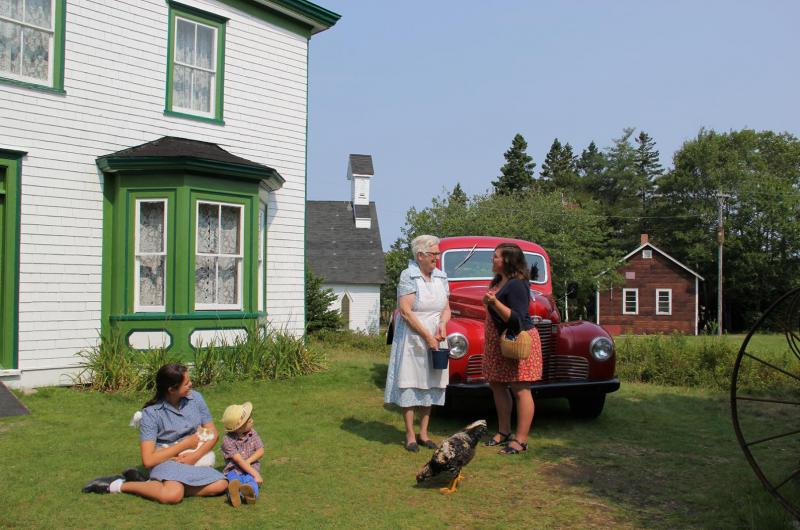 Package includes: Admission and lunch for two at two of Nova Scotia's premier living history sites, with an overnight stay at the tranquil Liscombe Lodge. Take advantage of this package if you are traveling either east or west along the #7 highway on the Eastern Shore.
Memory Lane Heritage Village – 20th Century
Printed maps and mobile media apps for self-guided village interpretation
Antique vehicles and 1940s electrical appliances & innovations
Costumed animators and soundscapes
Shopping at the Hosking General Store
Heritage Cookhouse - Authentic Cookhouse Chow
Includes soup, baked beans, brown bread, fresh gingerbread with rhubarb sauce, and beverages. Chow is served on cookhouse enamelware.
Liscombe Lodge
Guestroom in lodge or cottage
Breakfast for 2
Complimentary amenities during you stay include: Canoes, kayaks, bikes, hiking, indoor pool, sauna, Hot-tub, recreation center, Wadd's reading loft, outdoor board games and tennis court, and bonfire pits.
Visit www.liscombelodge.ca for full details.
Sherbrooke Village - 19th Century
Regular Sherbrooke Village Programming includes:
Video insight to Sherbrooke Village and its story
Leisurely paced self-guided tour
Internationally recognized interpretation of early life in Nova Scotia.
Historical interpreters in period costume.
Varied range of historical demonstrations - We would suggest as "musts"; the weaver, blacksmith, woodturner and Ambrotype photography studio.)
Shopping at Hollingsworth and Whitney Company Store
For those less inclined to hoof it: take a horse and wagon to several locations within the Village. 
Sherbrooke Village Tearoom—Travelers Lunch for Two
Includes sandwiches (3 choices), sweets, and beverages. Full service at the Tearoom. 
NEW Sherbrooke Village program for 2017:
"STEP INTO 1867" DRESS, DEBATE and CELEBRATE THE BIRTH OF CANADA
Happening daily from 10:30 am to 3 pm, July 1 to September 4.
"Step into 1867" this summer at Sherbrooke Village, experiencing Canada at the beginning – Celebrating Canada's 150th year of Confederation. Dress in period costume, or immerse yourself even further by becoming a miner, blacksmith apprentice, socialite, or another of a variety of characters for the day.
Daily offers will include:
Village Witness – Witness the village with costumed interpreters and visitors living in the 1860's.
Village Explorer – Get dressed and explore the 1860's in costume.
Village Discoverer – Get dressed in character, participate in a vignette, do a stewardship project (give back), and take home a Sherbrooke Village keepsake. Discover life in the 1860's, and come again to become another character.
From $247.00
Package conditions
Package price is for 2 people Family rates are available Reservations must be made at least 24 hours in advance (please check for availability)