Musique Royale: Concert and Getaway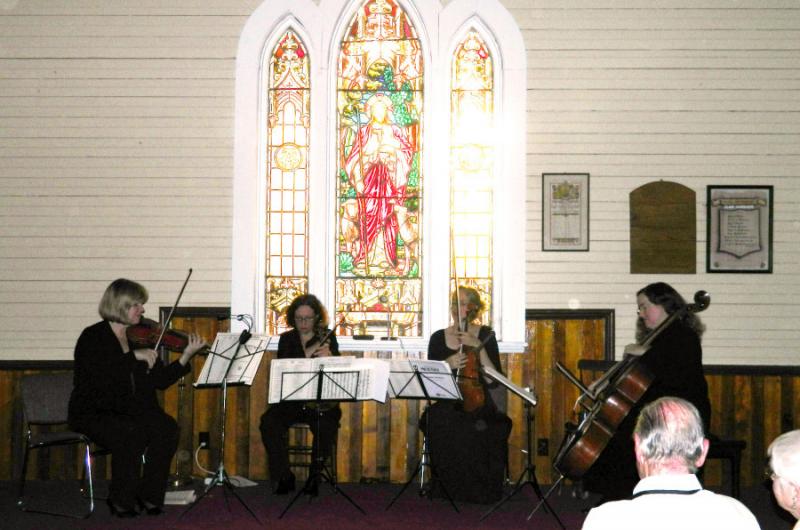 An evening of classical music in a 125 year old church paired with a lamp-lit gourmet meal, and a sweet, scenic finish at Salmon River Country Inn.
The Musique Royale Concert and Dinner is now in its sixth year, bringing national and internationally recognized classical music performers to the intimacy and excellent acoustics of the Memory Lane Heritage Village Church. Constructed by the congregation of Clam Harbour in 1891, this church features hand-hewn beams, a wooden ceiling and seating in puritan pews (bring a cushion) for one hundred. The rural setting, combined with a lamp-lit, musically inspired gourmet three course meal in the village Cookhouse, results in a truly memorable evening.
Overnight accommodation at Salmon River Country Inn, a ten minute drive from the Village, provides a relaxing end to an unforgettable evening.
Package Includes:
Admission for Two to Musique Royale Concert and "Inspired by Music" Dinner
Overnight accommodation and breakfast at Salmon River Country Inn 
Price includes taxes and assumes double occupancy
Accommodation must be redeemed for the night of September 9th 2017.
From $225.00
Package conditions
Price includes taxes, assumes double occupancy Subject to availability Please visit our website for all booking details Accommodation must be redeemed on the night of 2017 Musique Royale.