Home of the World's Highest Tides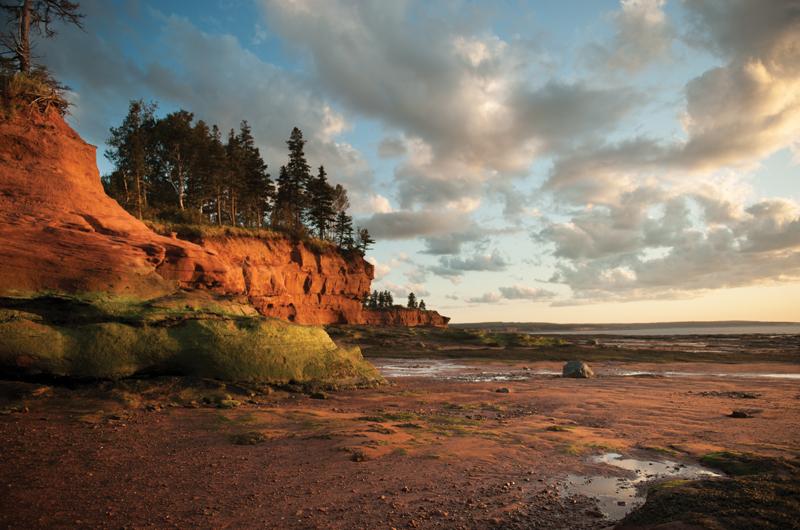 Fundy Shoreline - Home of the World's Highest Tides
Hants County boasts one of the most unique shorelines in the world and one which we are proud to share with you.  Join us for a journey along this majestic coastline as we pass through historic communities, view the world's highest tides, explore lighthouses, trails and enjoy warm hospitality.
South Maitland
Departing from Halifax, we'll head towards the Fundy Coastline, stopping in South Maitland at the Fundy Tidal and Interpretive Centre.  We'll learn about the mighty waters of the Bay of Fundy and the Shubenacadie River 'tidal bore' – a unique phenomenon found in only a few parts of the world. From a viewing platform, we may be lucky enough to see the tidal bore and perhaps rafters, as they enjoy the thrill of a lifetime on the tidal bore! 
Maitland
Following the shoreline, we'll travel through the historic village of Maitland, Nova Scotia's first, municipal, Heritage Conservation District.  During the Age of Sail, Maitland was a large, bustling community and home to numerous ship yards, businesses and sea Captains.  Today, the shipyards and businesses are long gone, but many of the impressive homes remain, one of which is a provincial museum.  The Lawrence House museum was home of W.D. Lawrence, a shipbuilder who, despite much public ridicule, built the largest, wooden-hulled, fully rigged ship in the world, successfully launching it in 1874.  As we drive through this community, imagine the streets lined with people, bustling ship yards on the shoreline and an air of excitement and anticipation in preparation of the great launch.
Burntcoat Head
We'll continue our journey to Burntcoat Head, home of the World's highest tides. Here, you can explore the lighthouse, trails and perhaps even walk on the ocean floor!  The natural beauty of this area will captivate you, from sea stacks to soaring eagles, it truly is a sight to behold.
Walton
From one lighthouse to another of a very different design.  The Walton lighthouse is the oldest lighthouse in Hants County (built 1873) and is perched on top of cliffs overlooking the Bay of Fundy. This lovely little lighthouse once guided ships loaded with gypsum, pulpwood and barite into the harbour, which in the 1950's was one of the busiest ports in Nova Scotia.  Today, decommissioned, it still watches over the now peaceful harbour and offers visitors a glimpse into its busy past.
Summerville
We'll lunch at a unique little restaurant which specializes in local, seasonal fare where you can relax and enjoy Hants County Hospitality.
Avondale
Our last port of call will be Avondale, a once thriving shipbuilding community but now a quiet village and home to a boutique winery.  The building which houses the winery is a former church from Walton, which, only a few years ago, sailed on the Bay of Fundy, to its new home in Avondale.  A big adventure for a little church!
Named "Winery of the Year" at the 2015 Atlantic Canadian Wine Awards, enjoy a short tour and tasting -  a perfect ending to your Hants County tour.  
As with all Blue Diamond Tours, our itineraries can be changed to accommodate your interests.  Other places of interest on this trip include:
Shubenacadie Tin Smith Shop Museum;
Two Provincial Parks (one with a connection to the atomic bomb!);
A superb community museum which houses some extraordinary artifacts;
Art Gallery;
Tidal bore rafting (if time and tides permit).
From $400.00
Package conditions
Price per tour, up to six people