Hal-Con Sci Fi, Fantasy, Comic Book and Gaming Convention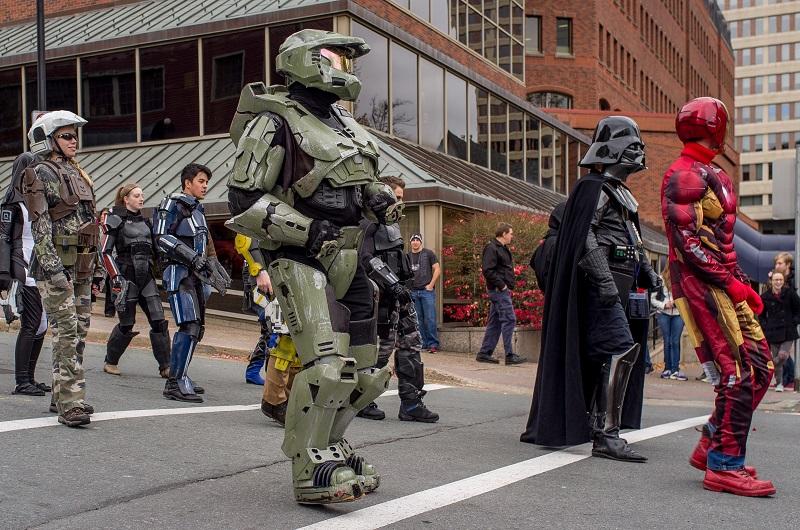 Hal-Con is an annual weekend event held in Halifax, Nova Scotia in Atlantic Canada and held at the end of fall. Originally showcasing comic books, games, science fiction/fantasy and film/television, and related popular arts, it has grown to encompasses the full-spectrum of geekdom including Comic Books, Science Fiction, Fantasy, Gaming, Cyberpunk, Steampunk, Renaissance, Anime, and anything else of the fantastical. The gathering includes entertainment everyone from music, stage show, and small social gaming circles, and the chance to rub elbows with the famous and infamous of geek pop-culture.  
Admission details
VIP - $200 Stargazer Soiree Standalone - $115 Student/Senior/Military Weekend Pass - $60 Weekend Pass - $70 Friday and Sunday Day Passes - $30 Saturday Day Pass - $35 Friday Child (6-12) Day Pass - Free Saturday and Sunday Child (6-12) Day Pass - $5 Children under 6 are free All prices are before tax and applicable fees.
Visit Website